ABOUT / History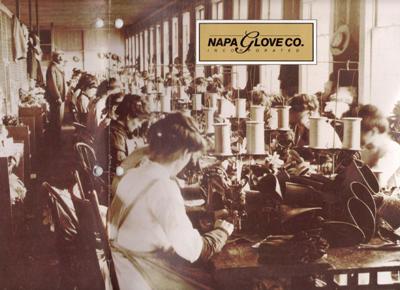 Napa Glove & Safety, Inc. was created by Randy Deits in 1992. Randy had worked at his father's (Earle Deits) business, Napa Glove Company, since 1979. Napa Glove Company began its journey in the beautiful Napa Valley in 1888 as one of the country's premiere leather glove manufacturers. Napa Glove & Safety, Inc. was formed as a separate marketing and distribution company to promote Napa Glove Company's products. Along the way, we became a full service safety distributor stocking and promoting the best lines we could find. We also became an importer, traveling to China to source the best quality and pricing possible.
Then came the deerskin motorcycle gloves. Having seen the high quality of our work gloves, we were approached by many customers and friends. "Can you make some motorcycle gloves for us?" We investigated the market and found there was a need to be filled which was to provide great gloves at a very affordable price. Randy, with his many years of glove manufacturing experience, went to work. We sourced the best beautiful "A" grade American deerskin and designed some of the most comfortable gloves the motorcycle industry had ever seen. All of this at fantastic prices. We now stock over 30 styles of motorcycle gloves. Although the gloves are manufactured in China, we inspect and re-press every pair of gloves on our hot glove irons. This ensures the best quality possible going out to our customers. We catch any problems before the gloves are shipped. To the best of our knowledge, we are the only company in the country that employs this practice.
We thank you so much for your interest and business and look forward to serving your needs.